Why Accept Trust When We Can Give You Proof?
Quality Assurance, Guaranteed.
Quantum Aseptic Services is underpinned by quality. We understand that the products we supply are critical for patients, that's why our processes are centred around quality assurance and peace-of-mind for customers.
We believe that having the right product at the right concentration shouldn't be a point of trust between hospital and supplier – why accept trust when we can give you proof? Precision dose control technology ensures that your patients receive the right product at the right strength, every time.
Quantum Aseptic Services are dedicated to ensuring patients are safeguarded from microbiological contamination. Our rapid gassing isolators are qualified by smoke visualisation and biological indicators, continuing the quality standards achieved by the drug manufacturer. All materials used in the preparation of patient medications are sanitised into the critical grade 'A' zone following qualified and repeatable methods.
We can provide daily, weekly and monthly reporting detailing every patient order, referring establishment and drug quantities used. Patient information is anonymised in line with the DPA requirements, but contract management and waste reconciliation has never been easier.
Barcode technology – 2D barcode technology
Our 2D barcodes contain product details that can be verified at designed control points throughout the preparation. Should an operator inadvertently pick the wrong material for preparation, the system will not only alert the operator but will prevent the operation from continuing.
Precision dose control technology
Electronic touch-free operating systems are integrated into the critical preparation zones to ensure paper-free and real-time operations. Having the right product at the right concentration should not be a point of trust between Hospital and Supplier. Why accept 'Trust' when we can give you 'Proof'?
Compounders are guided with animated instructions for every dose unit prepared. Every detail is captured real time and pre-defined critical parameters must be achieved in order to move to the next step.
Real time final product expiration allocation and labelling
Only once all process steps are achieved will the finished product label be issued. Real-time labelling ensures every medication is assigned the maximum shelf life derived from the exact moment of creation.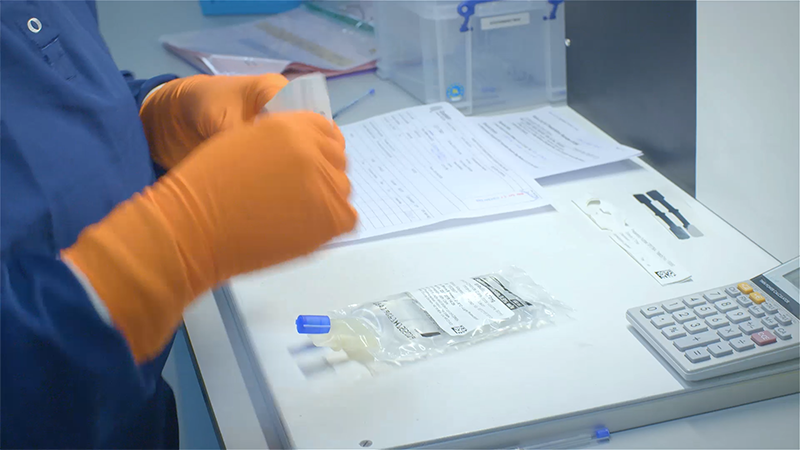 Tracking capabilities
From a high tech operating system capturing real time consumption, comes rapid and reliable reporting with rich data
We can execute a drug recall on behalf of a manufacturer in under one hour including identification of every single patient, every establishment and every vial of stock throughout the entire facility.